Glenfiddich IPA Experiment
Our prices change literally on a daily basis, which is why we no longer list prices on our site.  The best thing to do is to extract this QR code and contact us direct for today's prices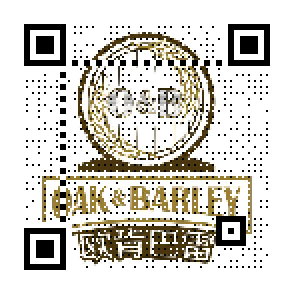 Description
Glenfiddich IPA Experiment is part of Glenfiddich's Experimental Series. It was finished for three months in casks which previously held IPA. Glenfiddich Malt Master Brian Kinsman and IPA expert Seb Jones created it collaboratively. The IPA which was in the casks before, the whisky was specially brewed for this expression by the Speyside Craft Brewery.
Bound to be a fascinating whisky for whisky and beer enthusiasts alike (and the cross-over of that Venn diagram, too).  Not a beer-flavoured whisky, but one that sits alongside the beer and shares some flavour ideas – floral touches, fruit and a hint of green leafiness. A great dram.
Tasting Notes
Nose: Candy necklaces, barley sugar, lemon zest, brioche, milky cornflakes (with a sprinkling of white sugar), dried apple rings, soft cinnamon and a dusting of nutmeg.  Complimented with Aromatic hops and fresh herbs.
Palate: Oily texture with rich vanilla toffee and lemon cream to start. A green leafiness sits at the centre, surrounded by oaky spice, Shreddies, cocoa and floral hints – almost like rose-water-infused chocolate.  Vibrant with a zesty citrus note followed by creamy vanilla and a hint of fresh hops.
Finish: Freshly crushed malt, Ovaltine, Cocoa Puffs with an echo of green hops.
Awards for Glenfiddich IPA Experiment
Silver – Distillers Single Malts – Speyside – No Age – 2018 – International Spirits Challenge
Trophy – Brown Spirits Packaging – 2017 – IWSC
Silver – Speyside No Age Statement – 2018 – The Scotch Whisky Masters (The Spirits Business)
Silver – Scotch Single Malt – Speyside – 2017 – IWSC
What some of our whisky enthusiast friends have said about Glenfiddich IPA Experiment
Quote 1 "The best Glenfiddich I've tried to date (which, although it may sound like it, isn't high praise).
The palate has lost the usual Glenfiddich roughness/abrasiveness but this leaves very little else to it. Hoppy waft carries over from the nose."
Quote 2 "My wife and I have wanted to try this for a while but only felt brave yesterday.  It's an excellent dram, quite unique, so I'm sorry we waited.   It's sweet, fairly strong and very enjoyable.  From now on it will always be amongst our other favourites."
Quote 3 "As an avid IPA and single malt enthusiast, this was a must purchase. It is very good – clean, crisp, with a hoppy citrus finish. However, I feel like it could use more body and perhaps the IPA vs. Scotch flavor profiles are best left separated."
Do you have a different opinion?  Add your own thoughts on the Reviews Section.