Glenfiddich 15
Our prices change literally on a daily basis, which is why we no longer list prices on our site.  The best thing to do is to extract this QR code and contact us direct for today's prices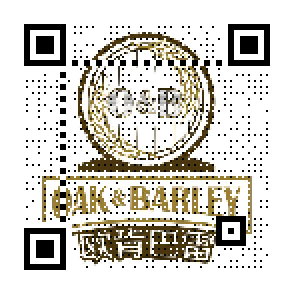 Description
Glenfiddich 15 New Packaging is finally here in China.  After being launched in the UK in June 2019 and the same month for the USA markets, it was always going to be some months before it finally reached our shores.  But here it is.
Glenfiddich 15 New Packaging is a 15-year-old Scotch single malt, matured in American bourbon, Portuguese sherry, and virgin oak barrels.  It was then married in a Solera Vat.
Glenfiddich is a whisky that hardly needs an introduction. Operational since 1887, Glenfiddich revolutionized the world of single malt whisky – and Scotch whisky branding more generally – and continues to remain one of the top-selling single malt scotch whiskies in the world.
This isn't just 3 more years maturation on their standard 12-year-old.  This is something so much more.
Tasting Notes
Nose: Stewed apple and a slightly tart, acrid scent overwhelm at the beginning of nosing.  Very dark caramelized wood and a lovely perfumed quality follow. As the whisky opens up, chewy toffee becomes apparent, transforming into the smell of overnight French toast—dense pumpernickel bread soaked in brown sugar and butter caramelizing together in perfect harmony.  The butter note sticks in the nose throughout the tasting experience.
Palate: On the palate, the gritty, nutty aspect of buckwheat plays with burnt caramel and clove. Dense and rich in mouthfeel, there is a particular kick ph that is captured in the whisky. The substantial, chewy nature of the whisky pairs well with the butter and honey that stretch across the palate. Lastly, fig rounds the experience.
Finish: The finish is slightly bitter, yet as soft and buttery as the nose. Mixed peppercorns and salted caramel play up the sweet and salty nature of the finish. Lingering and satisfying, grassiness retains a lasting foothold.
Awards for Glenfiddich 15 New Packaging
Double Gold – Single Malt Scotch – 13 to 19 Yrs – 2013 – San Francisco World Spirits Competition
Master – Speyside Single Malts 13-18yo – 2013 – The Scotch Whisky Masters (The Spirits Business)
Gold – Scotch Single Malt – Speyside – 2017 – IWSC
What some of our whisky enthusiast friends have said about Glenfiddich 15 New Packaging
Quote 1 "Nutmeg, ginger and spice at first. Lots of cinnamon and cake develop mixing with scent of citrus as well. Very complex, so many aromas develop. Splash of water and it develops further, cream becoming evident with citrus sweet compotes. Oh, don't leave out the wood. Palate is sweet, cake with dried fruits, vanilla pod you'd hold on the tongue, again wood and some leaves. Bitterness on the aftertaste, dried figs."
Quote 2 "I'm more a fan of Campbeltown for the complexity in their whiskys, but this is smooth and pleasant. Without that bit of harshness I've found in Springbank 10 and 15. I'll take this over MacAllan 12 as well because it has a nice bit of sherry from the sherry cask. However, it's not overwhelming. Solid choice for the price"
Quote 3 "Wonderful. "Smooth" and "rich" are words that will often appear in whisky reviews. But for this offering from Glenfiddich, I can't think of any more apt words to describe it. The sweetness is the full and rich kind, with those sherry/bourbon caskings offering up some fruitcake  flavours, but stopping short of cloying or sickly. The finish is also reasonable and remarkably smooth.
Although this could easily appeal to whisky fanatics, I would also heartily recommend this to beginners or as one to offer those who wouldn't normally make scotch their first choice. Normally, that would be damning with faint praise, but it's universal appeal simply stands as a testament to how well made this is. Simply excellent.
I would struggle to think of a better all-rounder to have around. So much so, I went and bought a second standby bottle."
Do you have a different opinion?  Add your own thoughts on the Reviews Section.