Glenlivet 12
Our prices change literally on a daily basis, which is why we no longer list prices on our site.  The best thing to do is to extract this QR code and contact us direct for today's prices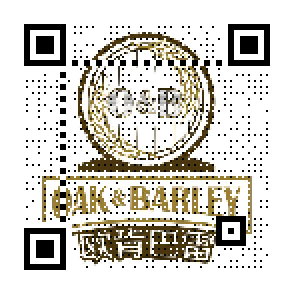 Description
Glenlivet 12 is the signature offering from the Glenlivet distillery.  Established in 1824 and has been a favorite single malt for many generations of drinkers around the world.  Currently, it's the Number 1 selling single malt Scotch brand in America and Number 2 in the world.  It's an unpeated malt whisky that's light, accessible, tasty and easy to drink.
A starting point for many budding Scotch lovers its light clean flavor is so tasty and accessible that it can often change the mind of people who think they don't like scotch, especially if they associate scotch with peat.  It's one of the three "intro" scotches which also includes Glenfiddich 12 and Glenmorangie 10.  None of these, including Glenlivet, have that smoky / peaty character that turns a lot of people off and instead leans more heavily towards honey and fruit flavors.
Tasting Notes
Nose:  The nose is sharp with dry grass and green apples with notes of honey and vanilla, making it sweet, but with an edge. The ex-bourbon barrels show up strongly here, as they do in so much of what The Glenlivet does, putting more vanilla down on the flavor, and pulling the sweetness over so that one foot is in the malty, honey range and another is in the corn syrup, cereal-sweet zone. Throw in some spices and you've got the idea, kind of like what a scrumptious bowl of oatmeal might taste, were it made with grits and barley meal instead.
Palate: Like the nose this is a very lightly flavored whisky. Malt and vanilla are again the major players with some grassy notes, honey, red licorice and some light orchard fruit rounding out the palate.
Finish:  The finish is a nice, lengthy and moderate wind-down, plain and simple. Nothing new there, just a steady trailing off with a minimum of warmth.
Awards for The Glenlivet 12
Master – Speyside Single Malts up to 12yo – 2015 – The Scotch Whisky Masters (The Spirits Business)
Gold – Speyside Single Malts up to 12yo – 2014 – The Scotch Whisky Masters (The Spirits Business)
Gold – Distillers' Single Malts 12 years and under – 2014 – International Spirits Challenge
Silver Outstanding – Scotch Single Malt – Speyside – 2017 – IWSC
Silver Outstanding – Scotch Single Malt – Speyside – 2014 – IWSC
Gold – Single Malt Scotch – to 12 Yrs – 2013 – San Francisco World Spirits Competition
Gold – Speyside Single Malts up to 12yo – 2013 – The Scotch Whisky Masters (The Spirits Business)
What some of our whisky enthusiast friends have said about Glenlivet 12
Quote 1 "In the absence of my favourite highland 12, the Cragganmore 12 and the Glenlivet 12 is my go to single malt daily dram. Very different from the Fiddich 12 without the "apple" element, which is quite pronounced in the Fiddich, the Glenlivet 12 is a solid single malt at a price point which doesn't break the bank. After a few weeks in the bottle after some of the whiskey has been consumed and air has worked some magic in the bottle, the whiskey settles down and becomes much more enjoyable with more caramel and toasty brioche aromas and flavours coming through making the Glenlivet seem like a much more expensive dram than when the bottle was first opened. Great value"
Quote 2  "Delicious whiskey! Best I have ever had. Crown is a normal in my house. This blows it out of the water.  My wife says when I am drinking it my breath smells so delicious… Unlike any other booze."
Quote 3 "I think the nose leans more toward cinnamon, and vanilla. At 80 proof, this is a dram for enjoying all evening. Besides, the perfect scotch for someone who is just getting into discovering all this beverage has to offer. I would recommend trying it neat then experimenting with water or ice. Going that experimentation process I discovered that for my liking this dram is perfect neat. Cheers!"
Do you have a different opinion?  Add your own thoughts below.