Hankey Bannister BOGOF
Our prices change literally on a daily basis, which is why we no longer list prices on our site.  The best thing to do is to extract this QR code and contact us direct for today's prices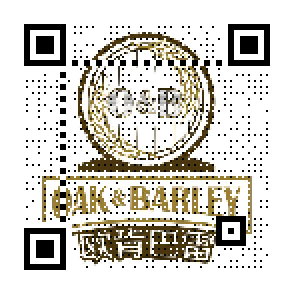 Description
Hankey Bannister is a blended scotch whisky produced by Inver House Distillers and owned by International Beverage Holdings Ltd. A blended whisky named for Mr Hankey and Mr Bannister who created the brand.  Hankey Bannister is blended from Lowland grains and Highland and Speyside malt whiskies.
Tasting Notes
The nose is quite light, yet rather punchy. There are notes of winter spice and black pepper with a touch of caramel. The palate is quite fresh and crisp with medium-body. There are notes of buttery biscuit and toffee fudge with cereal sweetness and a creamy mouthfeel. The finish is of good length with a fudge sweetness.
Awards for Hankey Bannister
Gold Outstanding – Scotch Whisky – Blended – 2014 – International Wine & Spirit Competition
Silver – Blended: Standard – 2019 – The Scotch Whisky Masters (The Spirits Business)
Silver – Scotch Whisky – Blended – 2017 – International Wine & Spirit Competition
What some of our whisky loving friends have said about Hankey Bannister
Quote 1  " Hi I got a bottle of this blend from the Balblair distillery in Edderton just up the road from where I live I always get a bottle of Balblair 99 and bought this as the name intrigued me lol and never seen it before. This is now my tipple with friends and I keep the 99 for myself and the wife. "
Do you have a different opinion?  Add your comments below.