Laphroaig 10
Our prices change literally on a daily basis, which is why we no longer list prices on our site.  The best thing to do is to extract this QR code and contact us direct for today's prices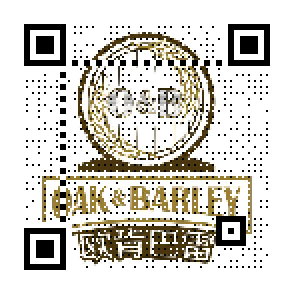 Description
Laphroaig is one of the legendary Islay distilleries, known worldwide for their peated Scotches. Laphroaig 10 is their flagship Scotch. The distillery is located right next to the water that separates Islay from mainland Scotland, and next to the also legendary Lagavulin distillery. The combination of peat and the distillery's proximity to salt water definitely help create a unique and easily recognizable Scotch.
When the flagship and entry level product tastes this good, you know you're dealing with a quality brand.  Really smoky and iodine rich. This has to be one of Scotland's characterful drams. Laphroaig are known for their medicinal malts, and the classic Laphroaig 10 Year Old is no exception.
Laphroaig malts aren't as heavy, oily and brooding as a Lagavulin nor are they as light and crisp as Ardbeg.  They inhabit that pleasant middle ground where everything comes together in wonderful harmony.  Definitely among our favorite sipping whiskies with a great depth to both the aroma and flavor.
Tasting Notes
Nose:  Warm peat comes out first followed by some nice salty briny notes and accompanied with some caramel, iodine, smoke and char. These big heavy oily notes get cut with hints of citrus, light fruit, malt, honey and a slightly vegetal underpinning. A wonderfully complex nose with layer after layer of enticing aromas.
Palate: That campfire smokiness comes tearing across the palate like a bat out of hell with vanilla, butterscotch, malt, Novocain and graham in the sidecar. A mild peat and citrus bring up the rear along with some notes of cocoa, fruit and honey. It's a fantastically deep and rich flavor.
Finish:  Very well balanced with a medium body and a light smooth texture that makes it incredibly easy to sip.  Smoke, malt, graham, an ambiguous sugary sweetness and a medicinal note play out with a hint of wood on a long and pleasant finish.
Awards for Laphroaig 10
Gold – Liquid Gold Award – 2019 – Jim Murray's Whisky Bible
Master – Scotch Whisky – Single Malt – Age Statement – 2018 – The Asian Spirits Masters (The Spirits Business)
Silver Outstanding – Scotch Single Malt – Islay – 2017 – IWSC
3rd Place – Best Single Malt Scotch 10 Years – 2015 – IWSC
Silver Outstanding – Scotch Single Malt – Islay – 2014 – IWSC
Silver Outstanding – Scotch Single Malt – Islay – 2013 – IWSC
What some of our whisky enthusiast friends have said about Laphroaig 10
Quote 1  "A somewhat unique taste even for an Islay. Balanced between the cymbal crashes of peat, smoke and iodine. For some of us these odd flavors are treasures, others not so much. Once past the smoke etc, one finds nice sweet notes. A very nice cleansing change from the often cloying sweetness of bourbons or some Speysides. A classic Islay IMO. Also a good starting point to go exploring some of the more unique island Scotches."
Quote 2  "The first time I tried Laphroaig (or any Islay) was as a sampler in a Vintages shop. I bought a bottle and took it home, but when I tasted a full dram I was so sure I had wasted my money.
As I was a young student at the time I couldn't afford to waste it, and was faced with finishing it. Then a glass every few days or so, before I could buy my next bottle of Speyside or Highland. The first glass or two were tough, but after a while I gained an appreciation for it. By the time I had finished the bottle, I knew I'd found my favourite, and now I only drink Islay malts. Have patience, and you'll gain."
Quote 3  "I'm not an expert in tasting elements or chemicals, but I can tell that the bitterness is really well balanced by sweetness. Besides, the smokiness complements both well. It has a nice, oily quality on the mouth that helps the flavor and odor linger and develop. Drink it with a splash of filtered water to help it open up. Don't add ice, unless you want the flavors muted. 
There are some really nice expressions of ultra smooth, wonderful Speyside whiskies that may be more pleasant to drink. But I really dig the experience of this Scotch, it makes you feel something. It's delicious, but it's also thrilling, if that makes sense."
Do you have a different opinion?  Add your own thoughts below.