Maker's Mark 46
Our prices change literally on a daily basis, which is why we no longer list prices on our site.  The best thing to do is to extract this QR code and contact us direct for today's prices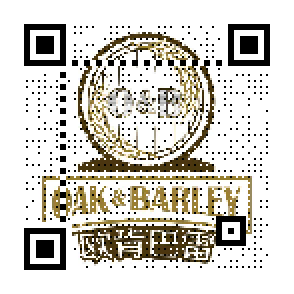 Description
The first bourbon in our wood-finishing series, Maker's Mark 46 was created by Bill Samuels, Jr. to amplify the flavors he loves in Maker's Mark®. The innovative wood-stave-finishing process starts with fully matured Maker's Mark at cask strength. They then insert 10 seared virgin French oak staves into the barrel and finish it for nine weeks in our limestone cellar. The result is Maker's Mark 46: bolder and more complex, but without the bitterness typical of longer-aged whiskies.
The first line extension to the Maker's Mark range since the '50s, Maker's 46 is essentially the standard expression with added spice. This was not intended to compete with the core expression, instead it's a cousin to it, something different for those that like spicy bourbon. Utterly stunning.
Tasting Notes
Aroma: Hints of wood staves, caramel and sweetness.
Palate: Very intense flavors; a big crescendo of wood blending perfectly with deep, complex and rich notes of vanilla and caramel.
Finish: Smooth and subtle.
Awards for Maker's Mark 46
Gold – Liquid Gold Award – 2014 – Jim Murray's Whisky Bible
What some of our whisky enthusiast friends have said about Maker's Mark 46
Quote 1  "I keep hoping to find another bourbon that compares to this. In California we can get this for around $34 which is a great price for such a tasty drink. When my guests come over, they're always pleasantly surprised when I pour them this instead of the usual JB or Makers. "
Quote 2  "First I noticed the sweetness which I wasn't expecting. Then I realized it was a smooth mouth feel not really sweet. I was expecting the usual pow you get with the first bourbon sip. Instead it rounded out easily and I was able to think about the other flavors more easily. Very warm, vanilla, cinnamon, oak. Very nice.
Quote 3  "This has to be one of the best bourbons at this price mark. Definitely in my top 5. If you think Maker's is pretty good already this will blow your socks off. Its worth the extra spend if you would love your regular Maker's with spades more spice, punch and complexity. It's going to be hard going back though! "
Do you have a different opinion?  Add your comments below.