Old Ballantruan Smokey Original Peated Speyside Single Malt Scotch Whisky
Our prices change literally on a daily basis, which is why we no longer list prices on our site.  The best thing to do is to extract this QR code and contact us direct for today's prices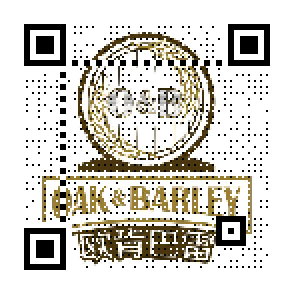 Description
Old Ballantruan Smokey is a standout offering from the renowned Tomintoul distillery, nestled in the Speyside region of Scotland. In contrast to the traditional Speyside style, this single malt Scotch whisky is peated at 55 ppm (parts per million), resulting in a smoky flavor profile.
This whisky, aged in old bourbon casks and sherry hogshead casks, showcases a unique blend of peaty character and Speyside terroir. It's bottled at a robust 50% alcohol by volume (abv) without chill-filtration, preserving its layered peaty flavors.
Named after the pure Ballantruan Spring in the Speyside Glenlivet region near Tomintoul, this whisky draws from the exceptional water source, contributing to its distinct character.
Old Ballantruan Smokey invites exploration with its heathery smoke aroma, gentle peat reek flavors with hints of citrus and malted nuttiness on the palate, and a lingering finish of smoke, peat, and malted barley sweetness. It offers a unique Speyside whisky experience, perfect for enthusiasts seeking a departure from tradition.
Tasting notes:
Nose: Old Ballantruan Smokey entices with a nose that marries heathery smoke with delicate floral notes, creating an intriguing and harmonious bouquet.
Palate: Upon tasting, the whisky reveals gentle "peat-reek" flavors, gracefully complemented by hints of citrus tones and a subtle nuttiness reminiscent of malt. This palate dance combines smokiness with citrus brightness and malted depth.
Finish: The whisky's finish is a lingering embrace of smoke and peat, beautifully rounded off with a touch of sweetness from malted barley. This extended finish invites reflection and leaves a memorable impression.