Aberlour A'Bunadh Batch 53
Our prices change literally on a daily basis, which is why we no longer list prices on our site.  The best thing to do is to extract this QR code and contact us direct for today's prices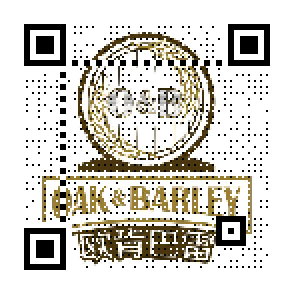 Description
Aberlour A'bunadh Batch 53 is a cask-strength single malt whisky. It's from the Aberlour Distillery in Scotland.  Though it has no age statement, it is in limited run batches. Each batch carrying a unique number on its label, and is blended from barrels ranging from 5 to 25 years old.
A'bunadh is exclusively aged in Spanish oak Oloroso sherry butts. Therefore, it has a sweeter, softer flavor than most scotch. And not chill filtered.
The name a'bunadh is described as the Scottish Gaelic for "the original'.  Though is possibly a misspelling of am bunadh, meaning 'the origin'.
They announced the release in October 2015. And became the third highest rated batch ever according to Jim Murray 95 points. Discontinued everywhere and very few were ever collected.
Tasting Notes
Nose (undiluted): a big hit of oranges right away, cinnamon, cloves, nutmeg, dry Sherry with a bit of a savoury/umami note in the background.
Palate (undiluted): Rich, very thick and full bodied. Hints of cherries, dark chocolate, orange zest.
Finish: medium-long, sweet cherries with some dark chocolate and oak spices, lingering with a pleasant drying tannic note at the very end.
Water helps more oak hints out on the nose, maybe even some cranberries, and the oranges take a back seat.  It feels a bit spicier, more drying on the palate and finish, more Sherry-like.  There's also some raw almonds on the palate and finish when it's diluted.  One would expect this A'Bunadh to be much sweeter, but it's quite balanced.  We really like it a lot and it feels as though this whisky might be something you serve along side some sharp cheese or a charcuterie board.  Very pleasant, but not life-changing.
What some of our whisky enthusiast friends have said about Aberlour A'Bunadh Batch 53
Quote 1 "Just received another three bottles of the batch 53. As soon as I'd sampled this whisky I knew I had to stock up my cellar. This is the best whisky I have tasted, but it requires water to properly reveal its hidden charms. Water and time. After mixing the water, my preference is 2/3 spirit with one third of bottled spring water.  Then wait 15 – 30 mins before sampling, you won't be sorry."
Do you have a different opinion?  Add your own thoughts below.