Bushmills Original
Our prices change literally on a daily basis, which is why we no longer list prices on our site.  The best thing to do is to extract this QR code and contact us direct for today's prices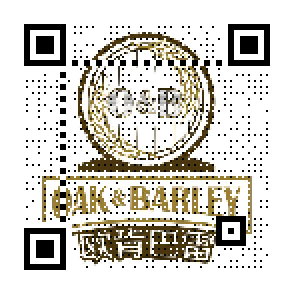 Description
The classic Irish blend, Bushmills Original is made up of grain whiskey matured for five years before blending with malt whiskeys. Triple distilled and very supple.
Tasting Notes
Nose: Slightly petroly, slightly floral, vegetal.
Palate: Tangy, elderflower, a little coastal. Mineralic.
Finish: Long, sweet barley, tangy, cardamom.
Awards for Bushmills Original
Gold – Irish Blended – Standard – 2013 – The Irish Whisky Masters (The Spirits Business)
Gold – Blended Malted Irish Whiskey – 2013 – San Francisco World Spirits Competition
Silver – Irish Blended – Premium – 2014 – The Irish Whisky Masters (The Spirits Business)
What some of our whisky enthusiast friends have said about Bushmills Original
Quote 1 "No other whiskey could possibly be this good. It is smooth and I like that it is a simple original recipe. Nobody has to mess with this at all. It is perfect just the way it is and has been for over 400 years. I even pour it over banana bread or other quick bread. Fine for Christmas pudding and fruit cake. Better than brandy. I love the flavor of this whiskey. Delicious! Yes, I drink it too!"
Quote 2 "This my favorite IrishWhiskey! It is smooth and tasty with notes of smoke, peat and a gentle oak sweetness. It would be absolutely criminal to mix it with anything other than a dribble of water. Just the best, in my opinion. "
Do you have a different opinion?  Add your comments below.