Glen Elgin 12
Our prices change literally on a daily basis, which is why we no longer list prices on our site.  The best thing to do is to extract this QR code and contact us direct for today's prices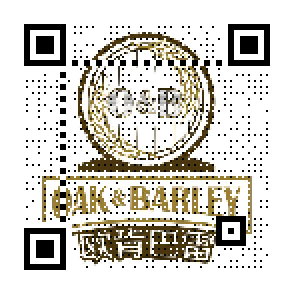 Description
Glen Elgin 12 is a very soft 12-year-old Speyside dram, distilled at the Glen Elgin distillery.  Not many whiskies simultaneously fall under the categories of affordable and wonderful. When such whiskies do come around, geeks like us are usually quick to find them and start singing their praises. But some do manage to stay under the radar. Glen Elgin 12, for example.
If there was ever a definition of a "craft" single malt scotch, this is it.  Massively underrated and still very much one of the very last hidden gems in the single malt world.
Tasting Notes
Nose:  Initially closed, with sherry and fruits. Honey, butter, pears, apple, banana, bran muffins, malt, coffee, oak, woodspice, cinnamon, allspice.
Palate:  Thick, rich, and mouth-coating. Caramel, indistinct sherry, roasted malt, butter, bran muffins, apples, dates, dark roast coffee. Hints of tiramisu.
Finish: Gets more "roasted" here, and we love it. Dark roast latte, butter, rich malt, molasses, honey-drizzled dates, and bran muffins again.
What some of our whisky enthusiast friends have said about Glen Elgin 12
Quote 1 "Real value for money, after hints of honey and a slight peak at the light smoke in the nosing, Glen Elgin delivers these promises. A soft taster and medium kicker, but the finish leaves you with a long-lasting warmth. I would recommend this one to start within a Speyside tasting. "
Quote 2 "Good all-rounder.  A hint of smoke and a nice long finish. Value for money in my view. Not a 5 star by any means but newbies to Speyside should try"
Quote 3  "My son was in Edinburgh and picked this up for me on a flyer at the Scottish whisky experience as he'd never seen it in North America, and I'm glad he did. I love the rich and smoky flavour."
Do you have a different opinion?  Add your own thoughts below.