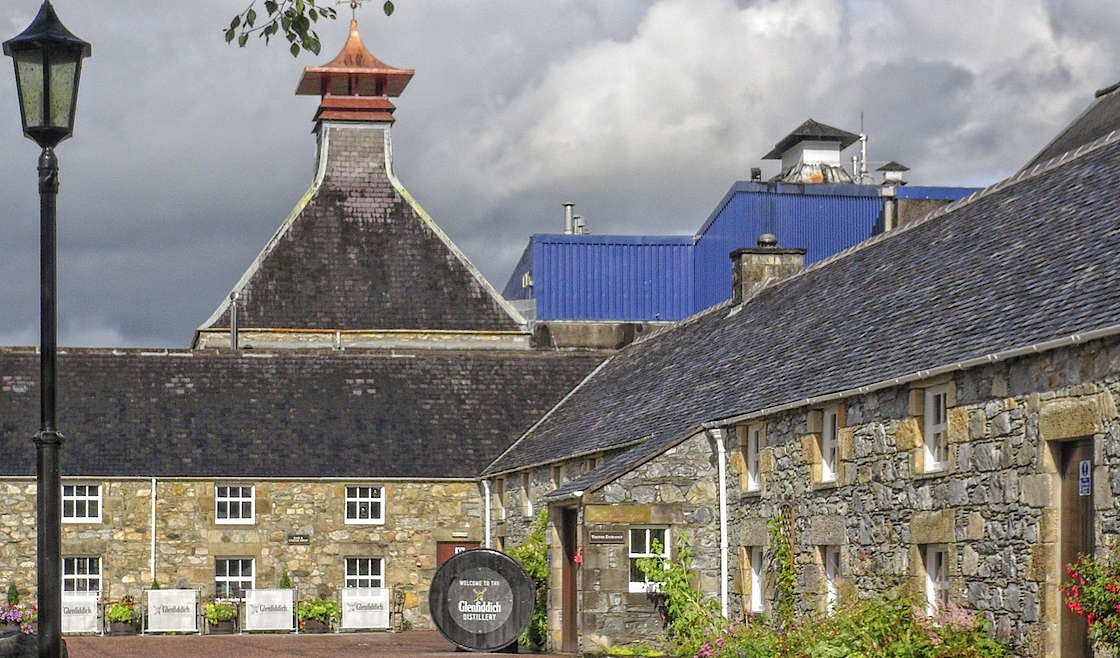 Corona Virus Affects Whisky Lovers
Corona Virus Affects Whisky Lovers as whisky distillery visitors centres start to close their doors due to the spread of the virus.  Glenfiddich and Balvenie started to cancel visitor tours with emails being sent to those that have booked tickets, informing them of the cancellations.  Since March 11th, any visitors who arrived on-site at either of the distilleries were immediately turned away.
Various online news sites such as pressandjournal.co.uk or northern-scot.co.uk report that visitors were also turned away directly on site. The distillery staff informed that due to the coronavirus, the Glenfiddich and Balvenie visitor centres will remain closed until further notice as a preventive measure.
How long this precaution is planned to be maintained cannot yet be estimated, spokesmen for the company William Grant & Sons, the owners of Glenfiddich and Balvenie, said according to pressandjournal.co.uk. The production of the whisky itself continues unchanged. It is strongly suspected that other whisky distilleries will close their visitor centres, too.
In Germany, a whisky distillery has already spread the information via social media that no visitors will be welcomed during the next time: St. Kilian in Rüdenau no longer offers visitor tours and tastings and also closes the shop.  Tickets that have already been booked will be credited or refunded.
Worrying news for whisky lovers all over the world.  However, on a brighter note, this might be the kick up the proverbial rear-end that certain world leaders will need to start taking this virus seriously.  If the corona virus affects whisky lovers……there will be trouble.