Glenfiddich 12 Got Balls
Our prices change literally on a daily basis, which is why we no longer list prices on our site.  The best thing to do is to extract this QR code and contact us direct for today's prices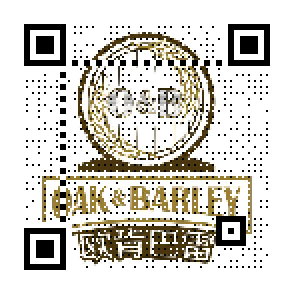 Description
Glenfiddich 12 Got Balls – Ice Balls.  This bundle deal gives you a free ice ball maker with a bottle of the legendary Glenfiddich 12!  If that wasn't enough, these are 750ml bottles for the price of the 700ml, so have a drink on us!
Glenfiddich 12 is the signature single malt from the Glenfiddich Distillery.  Matured for at least 12 years in a combination of ex-bourbon casks and some sherry casks, this is a bottle that pretty much defines the Speyside style of scotch.  Interestingly, between 2002 and 2008, the Glenfiddich 12 used to be called Caoran Reserve.
Tasting Notes
Colour: Golden
Nose: Distinctively fresh and fruity with a hint of pear. Beautifully crafted and delicately balanced.  A lot of grain on the nose with some malt and honeey.
Taste: Characteristic sweet, fruity notes. Develops into butterscotch, cream, malt and subtle oak flavours.
Finish: A long smooth and mellow finish.
Awards
Master – Speyside Single Malts up to 12yo – 2014 – The Scotch Whisky Masters (The Spirits Business)
Gold – Scotch Single Malt – Speyside – 2014 – International Wine & Spirit Competition
Gold – Scotch Single Malt – Speyside – 2013 – International Wine & Spirit Competition
With awards like these – you can see why Glenfiddich 12 Got Balls!
What some of our whisky enthusiast friends have said about Glenfiddich 12
Quote 1 "This is a very nice whisky. It is not very strong smelling at all, but when it comes to tasting you forget all about that – with strong hints of apple and a bit of pear, and a strong finish with what I think tastes just like cream. Brilliant taste, great bottle design. I would highly recommend.
Quote 2 "Not a bad whisky at all. The nose is very pleasant with a lot of apple coming through, underneath a bit of vanilla, though not much else going on there. It has a very creamy mouthfeel with flavours of apples (maybe pears) taking centre stage. I also get a pretty noticeable honeysuckle sort of note from this though not many people seem to mention that so it might just be my imagination. The finish is very bright with a medium length. Overall, it's nice but a bit predictable, almost to the point of being boring. Definitely a great introduction to the world oh Speyside scotch though as this really is a classic scotch experience.."
Do you have a different opinion?  Add your comments below.