Glenmorangie Quinta Ruban 14
Our prices change literally on a daily basis, which is why we no longer list prices on our site.  The best thing to do is to extract this QR code and contact us direct for today's prices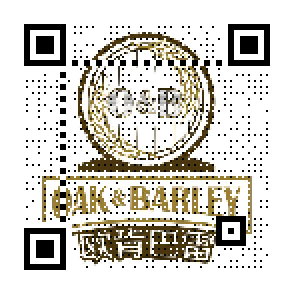 Description
Glenmorangie is a distillery based in the Highland region of Scotland, which founded in 1843. And it has been producing single malt scotch whisky ever since. Glenmorangie Quinta Ruban 14 is first aged in ex-bourbon barrels to give it smooth, fruity notes. Then finish this single malt whisky in ruby port casks to create velvety depth.
Our Quinta Ruban port cask finish brings chocolate boldness to Glenmorangie's renowned smooth style. Non chill-filtered for additional aroma and mouthfeel, it is savoured all over the world.
Tasting Notes
Aroma: Dark mint chocolate, tangerines and Seville oranges mingle with sandalwood and walnut, before giving way to a spicy finish of pepper and nutmeg.
Palate: Mint chocolate and walnuts envelop the palate like velvet, laying the foundations for rose, Turkish delight and sweet Seville oranges.
Finish: Long lasting silky aftertaste leaving dark chocolate mints and traces of orange.
Awards for Glenmorangie Quinta Ruban 14
Gold Outstanding – Scotch Single Malt – Highland – 2019 – IWSC
Silver– Distillers' Single Malts between 13 and 20 yo – 2019 – International Spirits Challenge
What some of our whisky enthusiast friends have said about Glenmorangie Quinta Ruban 14
Quote 1  "The only other port finished whisky I have ever had is the QR 12. So it's the only thing I can compare this too. All I can is that there is an extra two years of bourbon cask toffee and spice to balance out the tart fruit sweetness from the port finishing. Excellent stuff. If you love the 12, or good whisky in general, be sure to give this a try. "
Quote 2  "Inferior to the 12 year old to my taste. I've favoured the 12 year old for several years and after a direct comparison over 10 days. It comes out on top by a long way. All in all, it's perfect, most likely unbeatable. I only hope they don't meddle any more or discontinue it."
Quote 3  "This is inferior to the 12 year old. So sad the 12 year old is gone – it was exceptional. This is a second rate substitute that lacks the dark, full depth of it's predecessor. "
Do you have a different opinion?  Add your comments below.