Lambay Irish Whiskey Small Batch Blend 1L
Our prices change literally on a daily basis, which is why we no longer list prices on our site.  The best thing to do is to extract this QR code and contact us direct for today's prices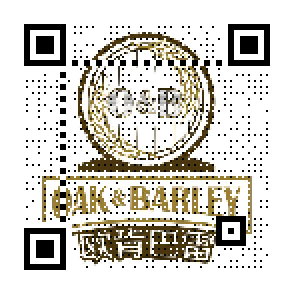 Description
Discover the Lambay Irish Whiskey Small Batch Blend, an embodiment of Irish craftsmanship and tradition. This exceptional blend, meticulously curated to perfection, pays homage to the serene Lambay Island. Drawing from the island's heritage and blending techniques, this whiskey reflects the dedication to quality that defines the Irish whiskey legacy. With a harmonious marriage of malted barley and grain whiskey, it offers a balanced flavor profile that is both accessible and refined. Immerse yourself in the understated elegance of Lambay Irish Whiskey Small Batch Blend, a testament to the artistry that elevates Irish whiskey to new heights.
Only the finest triple distilled whiskey distillates have been hand-selected to perfect Lambay Whiskey Small Batch Blend. A blend of malted barley and grain whiskey, is triple distilled, matured in bourbon barrels with a pleasant cognac cask finish. Lambay Island's Trinity Well water is also used to craft this Irish whiskey making it as unique as the island itself.
Tasting Note:
Nose: The Lambay Irish Whiskey Small Batch Blend 1L welcomes with a gentle symphony of aromas. Delicate notes of citrus and orchard fruits intertwine with a subtle hint of oak. The maritime influence adds a touch of sea breeze, transporting you to the tranquil shores of Lambay Island.
Palate: On the palate, the whiskey unfolds its character with finesse. The initial sweetness of honeyed malt meets the bright zest of lemon and a trace of vanilla. As the flavors develop, a gentle spice emerges, reminiscent of cracked black pepper, offering a delightful contrast to the underlying sweetness.
Finish: The finish of this blend is a testament to its meticulous craftsmanship. It lingers gracefully, leaving a subtle warmth and a whisper of oak. The maritime notes return, bringing a touch of brine that evokes the island's essence. A well-rounded finish that invites reflection on the heritage and flavors of Lambay Irish Whiskey.