Dewar's 8 Year Old Ilegal Smooth Whisky
Our prices change literally on a daily basis, which is why we no longer list prices on our site.  The best thing to do is to extract this QR code and contact us direct for today's prices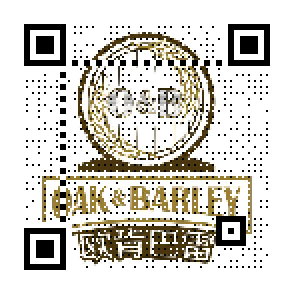 Description
Discover the timeless allure of Dewar's 8 Year Old Ilegal Smooth Whisky, a testament to the artistry and dedication that has made Dewar's a revered name in the world of whisky. With a legacy dating back to the 19th century, Dewar's has honed its craft through generations of master blenders and distillers, passing down their knowledge and expertise.
Aged for a minimum of 8 years, this exceptional whisky is the result of a meticulous blending process, carefully selecting aged whiskies to create a harmonious and smooth character. Its delicate golden hue hints at the depth of flavors that await. As you take in its enticing aroma, notes of honeyed sweetness, subtle oak, and a whisper of smokiness entice your senses.
Savor each sip of Dewar's 8 Year Old Ilegal Smooth Whisky to fully appreciate the richness and complexity that only time can bestow upon a whisky. Whether enjoyed neat or with a splash of water, its smoothness remains unparalleled, leaving a lasting impression of refinement and sophistication.
Elevate your whisky experience with Dewar's 8 Year Old Ilegal Smooth Whisky, a true masterpiece that embodies the essence of tradition, passion, and pure indulgence. Raise your glass to this remarkable expression of the art of whisky-making, as Dewar's continues to uphold its commitment to excellence, offering you a taste of whisky history in every bottle.
Tasting Note:
Nose: Dewar's 8 Year Old Ilegal Smooth Whisky greets the senses with a captivating aroma that combines delicate notes of honeyed sweetness and ripe fruits. Hints of caramel and vanilla dance gracefully, intertwining with a subtle wisp of oak and a gentle whiff of smokiness. The nose is an invitation to the complexities that lie within, promising a delightful tasting experience.
Palate: On the palate, the whisky unveils its true character, showcasing a velvety and well-balanced taste. Rich flavors of honey and butterscotch take center stage, accompanied by the soft embrace of dried fruits, such as raisins and apricots. The influence of oak brings a pleasant depth, adding a touch of spice and a subtle hint of nuttiness, culminating in a harmonious and satisfying palate.
Finish: The finish of Dewar's 8 Year Old Ilegal Smooth Whisky is a graceful farewell that lingers with grace and sophistication. As the warmth of the whisky envelops the palate, gentle waves of sweetness and a touch of oak continue to play on the taste buds. The smokiness reappears, adding a final flourish to the journey, leaving a satisfying and memorable aftertaste.