Nomad Outland Whisky
Our prices change literally on a daily basis, which is why we no longer list prices on our site.  The best thing to do is to extract this QR code and contact us direct for today's prices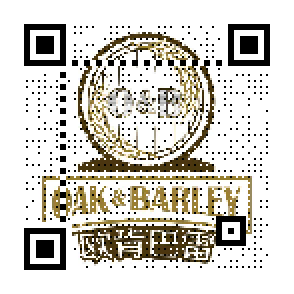 Description
Nomad Outland Whisky is a collaborative blended whisky from renowned master distiller Richard Paterson and expert Sherry producers Gonzalez Byass. It is made with a selection of over 30 malt and grain whiskies aged between 5 and 8 years old, which are blended together and matured in Sherry butts in Scotland for three years. Following that, the whisky is shipped off to Jerez, where it is finished in Pedro Ximénez casks for a year before it is bottled. Richard Paterson and Gonzalez Byass' master distiller Antonio Flores experimented with different Sherry casks, including Oloroso and Fino, but ultimately decided on the Pedro Ximénez casks for this enticing expression.
Tasting Note
Nose: It has a very personal aroma, notes of malt and hints of wood and sherry.
Palate: Highlights include the sensations of raisins, honey and an unmistakable bouquet for its tuning in Jerez boots held by Pedro Ximénez.
Finish: With notes of vanilla and nuts. A very elegant whisky with a deep aftertaste.
What some of our whisky enthusiast friends have said about Nomad Outland 
Quote 1 "Nomad is the best tasting whisky I have ever had. I give bottles to all my scotch-loving friends and have heard nothing but positive praise in response. I regret that I have trouble finding it. My local liquor store stocks it sporadically. Nomad is a rare, precious gem."
Quote 2 "Masterful blend indeed. This is like taking a tour round your favourite Dalmores, and popping into an old Spanish sherry cellar along the way. Smooth, sweet, fine and easy. Fruit, raisins, pear, and just the faintest whiff of sea salt. Beautifully done."
Do you have a different opinion?  Add your own thoughts on the Reviews Section.