Redbreast 15
Our prices change literally on a daily basis, which is why we no longer list prices on our site.  The best thing to do is to extract this QR code and contact us direct for today's prices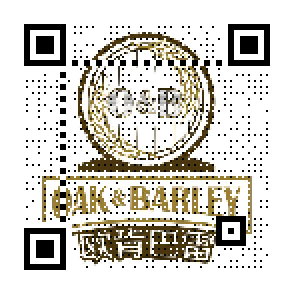 Description
Like the 12, the Redbreast 15 is a single pot still whiskey which means it uses both malted and unmalted barley in it's mash. This process is unique to Ireland and gives Irish whiskey that signature spicy, coppery, sweet, malty and rich pot still character that the world is currently falling in love with all over again. Though for those of us who have been Irish whiskey fans all along, we never fell out of love in the first place.
In addition to being 3 years older than the 12, the 15 is also non-chill filtered. We love that because it means the whiskey still has all of those wonderful oils left intact which not only adds to the flavor of the whiskey, but also gives the whiskey a smoother and richer texture. It also means that it will cloud when chilled, but why would you hide something this good in the freezer anyways?
Tasting Notes
Nose:  Fruity and tangy. Notes of zesty citrus, cut hay, guava, beeswax, manuka honey and tropical fruits.
Palate:  Creamy and smooth, notes of cooked fruits, fried banana, orange groves, nutmeg, butterscotch and caramel lattes.
Finish:  Custard, peppermint and grapefruit.
What some of our whisky enthusiast friends have said about Redbreast 15
Quote 1 "The tasting notes above and other reviews here eloquently describe the character, richness, and smooth sweet nature of this single pot still whiskey very well… expensive, but certainly worth it once in a while. Distinctly different from the 12y, I'd suggest trying both."
Quote 2 "Redbreast 15 is a curious but pleasing blend of smooth buttery sweetness. Tasting it for the first time from a bottle given to me as a Christmas gift, I found it quite stimulating allowing little temptation to indulge in tippling more than one shot over ice. Oh, so nice, smooth and gratuitous. I will have to hide this one in the deepest rendering of my liquor cabinet. This Irish is the best I have tasted. I think you will agree given the opportunity to indulge."
Quote 3 "This is one of the great whiskeys of the world, and a shining example of the rich and complex flavors the single pot still style can deliver. The description is spot-on — "rich, thick, sweet, pungent whiskey with loads of flavour and complexity – really good stuff!". This is expensive, but very much on my list of favorites. This is worth traveling to find. Bottles once opened tend to disappear into blissful enjoyment quite quickly."
Do you have a different opinion?  Add your own thoughts on the Reviews Section.