W. L. Weller 12 Year Old Kentucky Straight Wheated Bourbon Whiskey
Our prices change literally on a daily basis, which is why we no longer list prices on our site.  The best thing to do is to extract this QR code and contact us direct for today's prices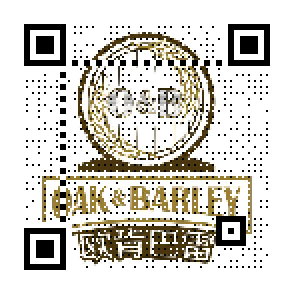 Description
W. L. Weller 12 Year Old is a Kentucky Straight Wheated Bourbon Whiskey produced by the Buffalo Trace Distillery. It's part of the W. L. Weller brand, which is known for using a higher proportion of wheat in its mash bill compared to traditional bourbons. This brand is highly regarded among whiskey enthusiasts, and it's often associated with being a more affordable alternative to the famous Pappy Van Winkle bourbons, which also come from Buffalo Trace and share a similar mash bill.
Here are some key points about W. L. Weller 12 Year Old Kentucky Straight Wheated Bourbon Whiskey:
ash Bill: The "wheated" aspect of this bourbon refers to its mash bill, which contains a higher percentage of wheat as the secondary grain, alongside corn and malted barley. This gives the bourbon a smoother, softer character compared to bourbons with rye in the mash bill.
Age: As the name suggests, W. L. Weller 12 Year Old has been aged for 12 years. This aging process allows the bourbon to develop more complex flavors and aromas from the interaction between the spirit and the oak barrels.
Flavor Profile: Wheated bourbons tend to have a sweeter and softer flavor profile compared to those with rye. You can expect notes of caramel, vanilla, honey, and sometimes fruitiness in W. L. Weller 12 Year Old. The extended aging can also contribute to deeper oak and spice notes.
Availability: W. L. Weller bourbons, especially the older expressions, have gained a cult following in recent years. Due to their popularity and relatively limited production, they can be challenging to find on store shelves. This scarcity has contributed to their reputation as desirable collector's items.
Pricing: While W. L. Weller bourbons are generally more affordable than some other premium options, the prices can vary significantly based on availability and demand.
Tasting Notes:
Aroma: The nose is greeted with enticing aromas of caramel and vanilla, followed by subtle hints of honey and oak. This harmonious blend offers a preview of the layers of flavors yet to be explored.
Palate: On the palate, a symphony of flavors unfolds. Velvety notes of caramel and honey intertwine with whispers of fruit and spice, creating an exquisite dance of taste sensations.
Finish: The finish is satisfyingly long, leaving behind traces of toasted oak and a gentle warmth that lingers, inviting you to savor the lingering elegance.